Hot Foil Stamping Machines
Hot foil stamping machines are used in processes such as creating customized stationery and other decorative paper products. They use metallic paper or foil, heat, and pressure to create designs and graphic texts on different materials, and it is particularly popular for wedding invitations. The result is elegant and shiny, and draws the eye or anyone looking at it. Continue reading to learn about hot foil stamping and the machines that do it.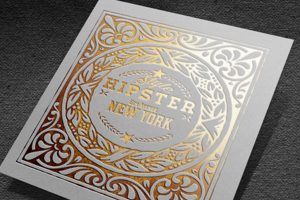 What Is Hot Foil Stamping?
Hot foil stamping is also known as leaf stamping, hot stamping, dry stamping, and foil printing. The process uses carved metal plates, foil, and heat in place of ink to create designs on paper products. The process includes taking the sculpted metal plate and when it makes contact with the foil, it transfers a layer of foil film onto the surface of the paper product. The end result is stamped rather than printed on the paper. It is elegant, shiny, and attractive.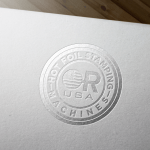 What Machines Are Used for Hot Foil Stamping?
In addition to the foil that is used in foil stamping, the hot foil stamping machine is very important. It is necessary for anyone who wants to use this technique to create books, documents, letters, invitations or any other materials. There are different types of machines that come in different sizes and you need to choose the one that is best for your needs.
Different Types of Hot Foil Printing Machines
There are different types of hot foil printing machines, including the following:
1.Hand-Operated Foil Stamping Machines
One type of hot foil printing machine is the hand-operated model. They are sometimes called manual foil stampers and you will complete the process by hand. Each time that you print, you have to pull a lever that puts the foil stamp onto the paper to print. You do the papers or documents one at a time, removing the one you complete and placing the next one there. They can have both automatic and manual document feeders, so there are different kinds available.
2.Pneumatic-Operated Foil Stamping Machine
This type of foil stamping machine is automatic, and it uses an air compressor to move the printer head and make it contact the document that you want to stamp. They are easy to use because you just push the button to start the process and the machine does everything on its own.
3. Foil Fuser Machines
This type doesn't actually stamp the foil onto the documents. It will make the foil stick to the toner in the printer, so when you have a document, the foil will go wherever there is toner. It produces documents and letters that are printed but have the foil look to them.
How to Choose a Foil Stamping Machine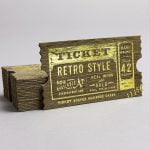 If you plan to buy a hot foil stamping machine, you should consider several factors:
How many documents do you need to stamp?
What material do you plan to stamp?
How much space do you have for your machine?
Will it be for personal or business use?
Once you answer these questions, you can choose the machine that is right for you. Take a look at some hot foil stamping machines from OR Printer USA. The machines are not too large for personal use and they are reasonably priced. They have two different models with the following features: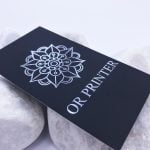 This is a hot foil stamping machine that is semi-automatic and it is operated by an electric engine. It works with either a pedal or a motorized plate. It can stamp items that are up to 2.56" tall and it can print an area up to 7.85" x 3.9". The machine can create 1200 prints per hour and it has a digital temperature controller up to 572 degrees Fahrenheit. It also has a menu control screen with 20 previous work memories. The film movement is controlled by an electric engine with an electronic timer, and the inclination and height are adjustable. The machine weighs 147 pounds and it measures 20" x 27" x 30".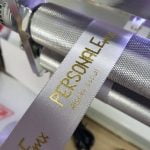 This hot foil stamping machine is also a semi-automatic machine that is operated by an electric engine. It can be controlled with a pedal or a manual plate. It can stamp materials that are up to 2.56" high. The printing area is 7.85" x 3.90", and it can stamp up to 1800 prints per hour. The digital temperature controller measures up to 572 degrees Fahrenheit and the film movement is controlled by an electric engine with an electronic timer. The inclination and height are adjustable, and the machine weighs 154 pounds. It measures 35" x 27" x 30" and it also has a secondary reel and rewind for labels, stickers, and other materials on a reel.
You can use either of these printers to print on leather, stationery, plastics, metals, boxes, and more. They are not too large or heavy and they work efficiently. These are great printers that you can use to hot stamp different materials.
The OR printing company is out of Spain and they have 34 years of experience with hot stamp printing machines. These machines are sold in twelve countries around the world. They offer a demonstration for people who are interested in their machines.
Final Words
Hot foil stamp printing can bring all kinds of materials to life. You can create fancy words on boxes, invitations, letters, book pages, and more. You can stamp leather and many other materials. These machines are different from printers because they stamp heated foil onto the material, and it is shiny and elegant.
If you are considering hot foil stamping machines either for personal use or for a business, there are options available. You can get a machine that does everything you need for a reasonable price. OR Printing USA makes two different semi-automatic hot foil stamping machines that are a decent size for people looking to use them.